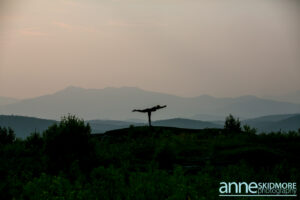 Set clear foundations and connect to your core to find stability, steadiness, and spaciousness.
Foundation – "to lay the base for; establish"
Core – "heart; inner most part of anything"
Over the span of 5 weeks, we'll explore how setting clear and steady foundations and connecting to our core cultivates stability, strength, and freedom in our poses and bodies–on both an outer, physical level and an inner, more subtle level.
Physically, when we set stable foundations, like a tree with deep roots, we have the ability to rise and open up with more freedom. And when we connect to and engage with our core, we create the opportunity to expand out from that strong, steady center.
On the more subtle levels, when we connect to the foundations and core of our self, that deep true place of our being, we are better able to remember and return time and again to the place of steadiness and spaciousness that is always within us whatever may be happening around us and show up from that steady, spacious place–no easy task truth be told; however, consistent practice can make that place more and more accessible.
Each week will focus on a particular group of poses.
While similar shapes and actions will weave through the weeks and each practice will build upon the others, each practice can stand on its own as well.
Week 1: Standing poses
Week 2: Core
Week 3: Arm balances
Week 4: Backbends
Week 5: Seated poses
Tuesdays, 1/31 – 2/28
6 – 7:15 pm Mountain Time
on Zoom
(the link to the event will be sent to you in your confirmation email when you sign up)
Join as works for you!
Classes will be live and recorded, a recording will be sent out within 48 hours after the practice.
Open to every body.
Props (block/s, blanket/s, strap–or alternatives you may have at home) are always highly encouraged!
If you have any financial concerns or questions at all, please be in touch julie@juliemackiewicz.com
Steadiness~Stability~Spaciousness