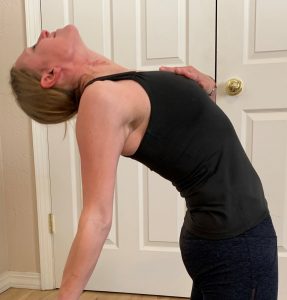 In this all-level, full spectrum practice, we'll hold the spirit of gratitude and abundance of the season to remember and connect with the fullness and wholeness of ourselves so that we can offer from that fullness of being to each other.
"Rasa is a Sanskrit word that means essence, juice, taste, nectar and the fulfillment of the soul. Rasa Yoga is a soulful fusion of asana, mantra, mudra, myth, pranayama, meditation, functional anatomy, Tantric yoga philosophy, shadow work, and soul alchemy. It honors the tradition and lineage of yoga, while awakening your authentic creativity…" -Sianna Sherman, founder of Rasa Yoga
*If you can't make it live, the practice will be recorded and sent out to you.
Thursday, November 19, 2020
5:30-7pm MST
$10
A link will be sent to you to join the practice on November 18th.
Please have a blanket, strap, and a block or two.
Feel free to reach out with any questions: julie@juliemackiewicz.com
**Please do not let financial difficulties or challenges deter you from participating in this practice, reach out with any concerns or questions.
90-minute on-line Rasa Yoga Practice